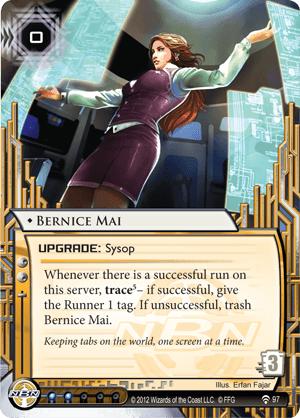 Bernice Mai is a Sysop for the
NBN
corporation. She vigorously pursues Runners who dare to approach her servers, tracking them relentlessly through the net.
"Keeping tabs on the world, one screen at a time." 
""We don't actually want to discourage runners from running. We just need to ensure that we're deflecting a majority of their hostilities toward our competitors and other corporations. The truth is that runners use an awful lot of bandwidth, and most of that usage translates to credits in our accounts."
Community content is available under
CC-BY-SA
unless otherwise noted.